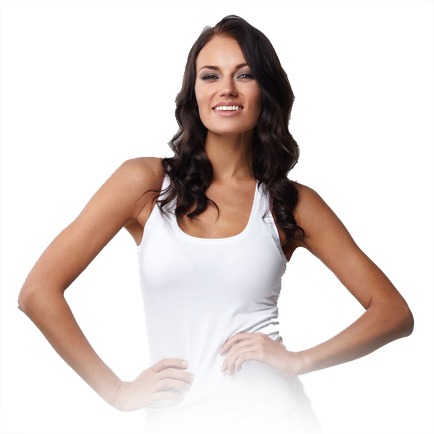 It's time for a solution that truly works with your female metabolism instead of against it.
When your metabolism's fat burning switch is turned on using The Venus Factor strategies that have been perfected with thousands of women just like you, you can expect the exact opposite experience of other diets.
Reduced food cravings
Reduced plateaus
A more effecient, fat burning metabolism
Fat loss may be accelerated from female problem areas like your stomach, hips, butt and thighs
All while your energy soars, your weight decreases and you finally have the freedom to claim the life and body you absolutely deserve.
The Venus Factor is a super easy to follow nutrition plan that shows you exactly what to do step by step to create a new, fat burning metabolism. You'll discover things like:
Surprising foods that damage leptin sensitivity and make losing even a single pound next to impossible for women.
The one cheat food trick that spikes female metabolism and keeps your leptin sky-high. This is one way for women to burn fat around the clock…..Even when you're sound asleep. Once you learn this secret, you'll never look at fat loss the same way again.
The one vital nutrient for weight loss almost all women are exceptionally deficient in. Raise this one nutrient and increase your fat burning and skyrocket your energy levels.
The one odd herb which may accelerate female fat loss by increasing leptin sensitivity!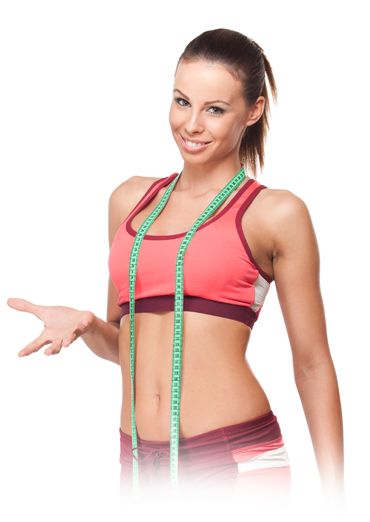 Now look, before we go any further, it's important for me to be 100% honest and upfront with you.
If you're looking for that magic weight loss answer, or if you just want this week's celebrity fad diet…Or some gimmick deep down you already know will never work, The Venus Factor is not for you.
The Venus Factor is only for Women that are ready to put down the gimmick answers in order to follow a flavorful step by step system for weight loss.
So, if you want the real answer to female weight loss...
...and if you want to get the body you desire without damaging your metabolism, or spending endless hours in the gym and sacrificing your favorite foods or red wine to do it, then The Venus Factor isn't just "a system" for you...

IT MAY BE THE ONLY SYSTEM FOR YOU...
Now, you may believe a system that delivers all of this will be extremely expensive.
And truth be told, it really should be considering the countless hundreds of women it's transformed when nothing else worked. And of course when my hourly consulting fee for the biggest supplement companies in the world is over $500.00 it's only natural to think a system that I've poured years of my life into creating might be unaffordable.
However, it's not. I only felt right by making The Venus Factor affordable for every woman that needs to lose weight so don't worry. I'll get to the price in just a moment.
First I need to make you aware of something.
Bonus #1
You're not just receiving The Venus Factor today. Nope, just for reading this page, I'm going to give you absolutely free of charge a special bonus valued at $297 called The Venus Factor Workouts.
This female fat loss exercise program is a perfect complement to your main program because most women that workout are unknowingly ruining their results using strategies designed for men instead of following a system proven to match a woman's hormonal environment. This program uses unique exercises to match your hormonal state to target, strengthen and tone your softest areas, and reduce cellulite from them while accelerating your fat loss results.
Inside you'll discover things like:
Why your workout needs to be much shorter and way less intense than a man's in order to burn fat optimally.
The exact exercises women should never do because they actually stall fat loss and make cellulite worse. And you'll be happy to know this includes eliminating long, useless cardio.
Unique, easy exercises you can do from home to boost your metabolism, significantly increase leptin sensitivity, reduce cellulite, and aid your fat loss.
Bonus #2
And listen, this program leaves no stone unturned. I'm including 143 premium video coaching lessons so you have every advanced tip and trick there is to accelerate female fat loss. This is way beyond anything you could ever dream to find from a personal trainer. The entire Venus Factor Workouts and all of the 143 video coaching lessons are 100% free today so that I am with you every step of the way to ensure your success.
Now, as crazy as this sounds, I'm not even going to charge my 1 hour rate of $500.00 for The Venus Factor in which I'm also including this $297 bonus absolutely free for you today. Nope, I promised you I was going to make this affordable for every woman that needs to lose weight and I meant it. That's why you're not even going to pay half of that.
Heck, you're not even going to pay half of that. Your total investment to own The Venus Factor and The Venus Factor Workouts with all the premium video coaching lessons is just a onetime hugely discounted payment of only $97.
Now, I'm sure you'll agree this offer is unbelievable value and you're probably ready to get started!
However, before you do, as another special thank you for watching this limited time presentation above I'm going to do you one even better. Today, you're not even going to pay the massively discounted price of $97. Through this website only you're going to get immediate access to everything for a onetime, single, secure payment of only $47.
That's right... only $47

GET THE ENTIRE VENUS FACTOR SYSTEM TODAY
FOR A SINGLE SECURE PAYMENT OF ONLY


Now, if you're stunned because you realize this tiny investment for everything is now less than a single session with a personal trainer or even a single tub of protein powder these days hold on a second because I'm not done.
I insist on taking things even a step further for you because I know you've been set up to fail for so long it might still be difficult to see yourself experiencing similar results all of these women have with The Venus Factor.
And because I know you may see similar results as the women you've seen today I am going to issue you a 100% money back guarantee pictured below.
If you don't experience a life changing, enjoyable fat loss journey unlike anything you've ever tried before simply send me an email anytime in the next 60 days and I will promptly issue you a 100% refund.
I will completely protect you with an Ironclad 100% money back guarantee so that you risk nothing to claim your new body with The Venus Factor today.
Sounds more than fair…. Right?
Bonus#3
Plus, to even further ensure you experience the most enjoyable and supportive fat loss journey possible I have one more very special bonus worth $79 that you'll have immediate access to free of charge when you get started today. It's called Venus IMMERSION.

VENUS IMMERSION IS THE ULTIMATE VENUS EXPERIENCE.
Venus IMMERSION is a community of thousands of real women that are either starting their own transformations or have been where you are right now before they found the real answer to weight loss. Like minded women are always there to answer your questions and share support for you during every step of your transformation... it's also a community where I'm currently able to help women individually, give coaching calls, and much, much more (as you'll see) to ensure your easiest results possible.
My husband is the envy of his friends for essentially getting a "new" wife in mid-life!"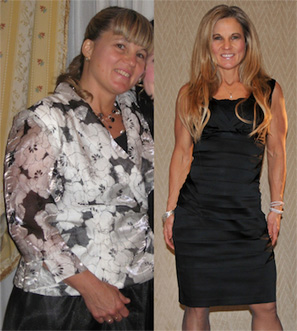 *Results seen are not typical. As with any weight loss program individual results can vary greatly.
Roberta Saum, Gold Run, California
Vital Stats: Age 52, weight lost 60 lbs., inches lost: 8" on waist, 10" on hips.
I was so frustrated with not getting the body I wanted.
It wasn't until I found Venus Factor that I finally reshaped my body. I wasn't very skeptical, which probably helped me to get started with the workouts, but there wasn't really anything to worry about anyway. I just did three months as a test drive and the results blew me away, I completely changed my body and my whole life.
After doing the Venus program I realized that before I was doing almost everything wrong and way too complicated.
I'm 50 and I'm in the leanness and best shape of my life. I' so happy, I have never been happier.
You see, the last thing we ever want you to feel with Venus is alone. And we promise you won't. Actually, with Venus Immersion amazing friendships blossom every week, and in case you're interested, the girls organize fun Venus Vacations for anyone that wants to meet up which is always a good time! We mean it when we say we're all here to support you every step of the way.
Make today a great day and get immediate access to everything including The Venus Factor, The Venus Factor Workouts and premium video coaching lessons and Venus Immersion 100% risk free by clicking the add to cart button below right now to get started.
GET THE ENTIRE VENUS FACTOR SYSTEM TODAY
FOR A SINGLE SECURE PAYMENT OF ONLY


Check out what
real users

have to say about the

Venus Factor

.

Real user experiences and photos on this website are 100% volunteered without financial compensation. User results
seen are not typical. They are a result of hard work and dedication to this unique plan which is required to lose fat.